Assystem Energy & Infrastructure
China to approve new nuclear plants, ending moratorium after Fukushima
Chinese government says it hopes to generate 30% of energy from renewable sources and nuclear by 2015.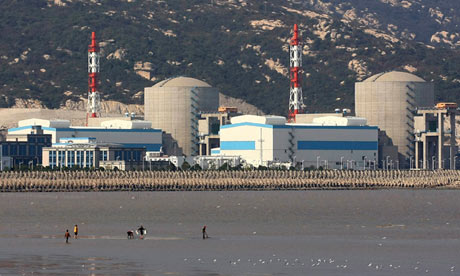 (A nuclear power plant in Lianyungang in Jiangsu province. China has 15 nuclear reactors and is building another 26. Photograph: AP)
China is ready to approve new nuclear power plants as part of ambitious plans to reduce reliance on oil and coal, ending a moratorium it imposed because of Japan's Fukushima disaster last year.
The government said it hoped to generate 30% of China's power from solar, wind and other renewable sources as well as from nuclear energy by the end of 2015, up from an earlier target of 15% from renewables plus 5% from nuclear by 2020.
The communist government is aggressively promoting wind, solar, hydro and other alternative energy sources to reduce pollution from coal plants and curb surging reliance on imported oil, which it sees as a national…
View original post 6 more words